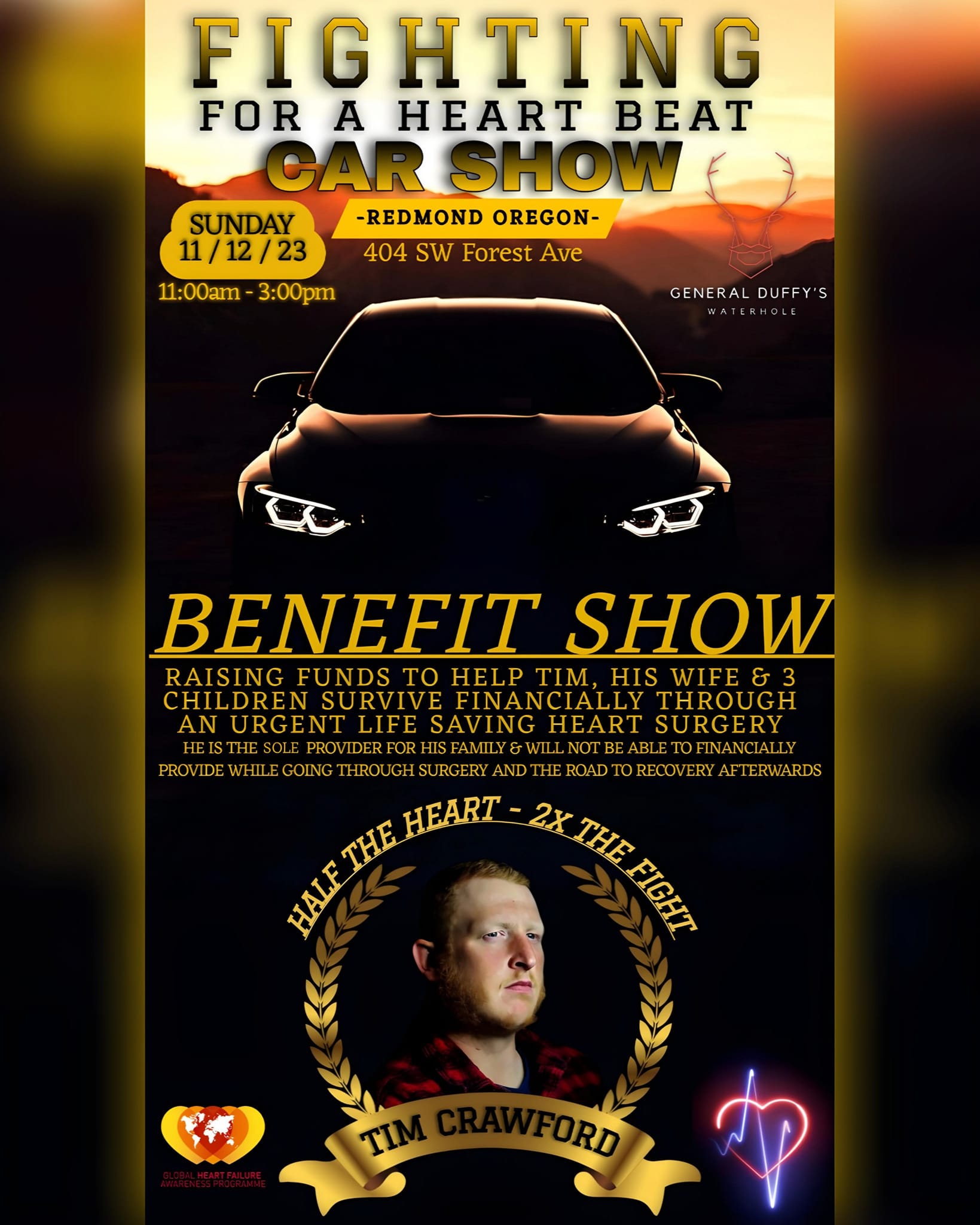 Fighting For A Heart Beat Car Show
The Fighting For A Heart Beat Car Show is Sunday from 11am to 3pm at General Duffy's Waterhole, 404 SW Forest Avenue.
Hey @everyone, one of our local enthusiasts is in need of our help!
He has been in a 32 year battle for his life as a terminal heart patient. He has been through several life saving surgeries with great luck over the years!
He has always been heavily involved in the local Automotive scenes in Oregon & has helped a lot of people in need out whether it is in local Pay It Forward groups or local automotive groups. He has been the sole provider for his family of 5 & with this upcoming urgent Heart Surgery he will be without work for up to 2 years which means his family will be without any income.
As a local community we have thrown together a Car Show to Benefit his family in the long road ahead.
His family will need roughly $30,000 just to pay for non medical bills to keep a roof over their head
As a community we have came together for years and have helped people with paying bills, fundraising for stolen vehicles & have helped families in need in general.
Tim has always played a roll in helping.
This is our turn to help him back.