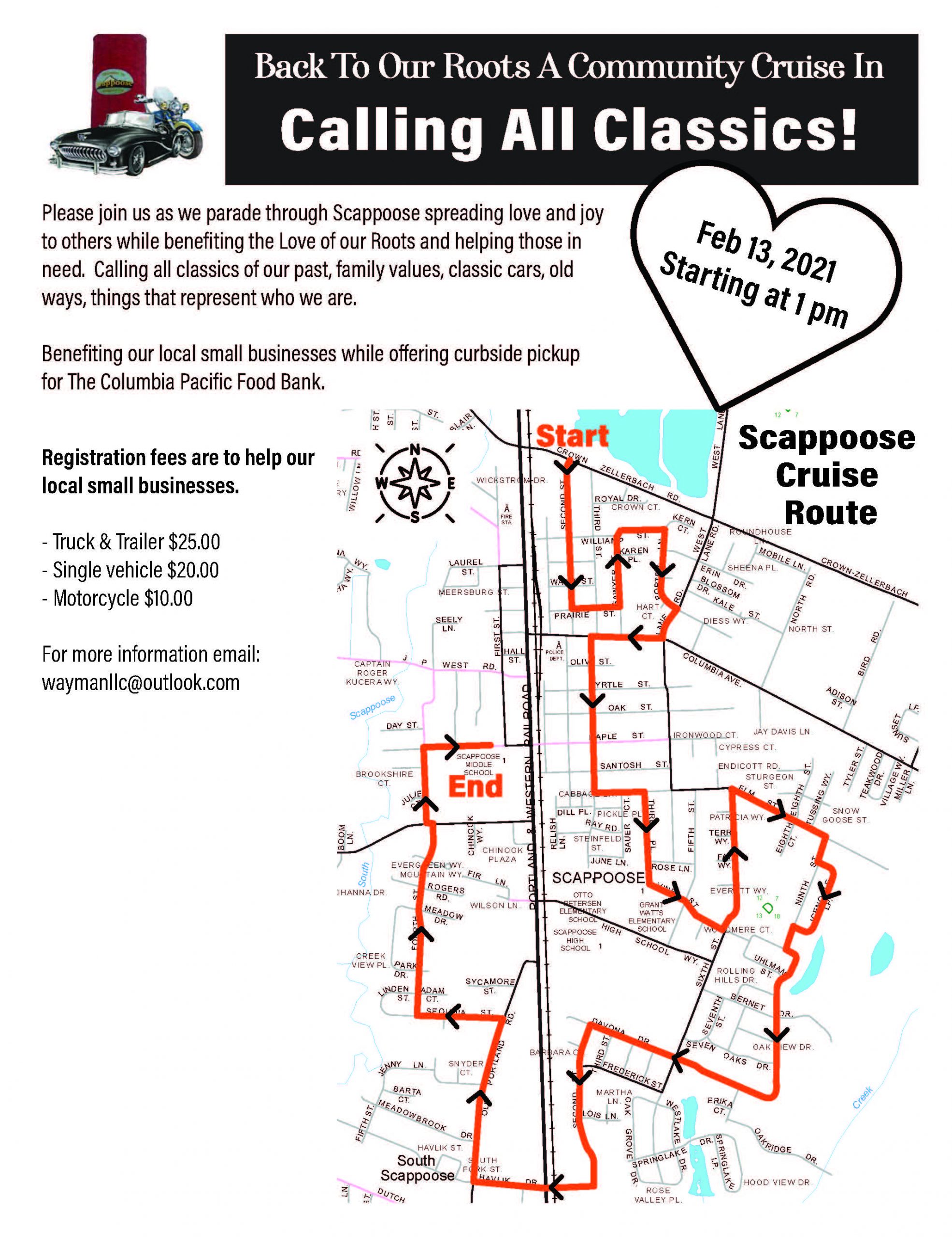 Back To Our Roots Scappoose Community Cruise
This past year we have been faced with many hardships as a community and as individuals. These hardships have made things hard on most of us one way or the other. One thing that has always stuck with me is always help a neighbor. The best way we can help a neighbor in my opinion is by, Calling out all Classics. When we think about classics we think about cars, tractors, motorcycles trucks, jeeps, old times, old ways, things that made us who we are now, things that when we think about them remind us of the love of our roots, the things, people, and places that made us wo we are. We will be starting our route at Scappoose Sand and Gravel Co and making our way through town ending at Scappoose middle school spreading join and love to others while benefiting those in need.
Please join us as we parade through Scappoose, spreading love and joy to others while benefiting the Love of our Roots and helping those in need.  Calling all classics of our past, family values, classic cars, old ways, things that represent who we are.
For more information email: waymanllc@outlook.com