Upcoming Events in Oregon
Including: Car Shows, Swap Meets, Motorcycle Events & Races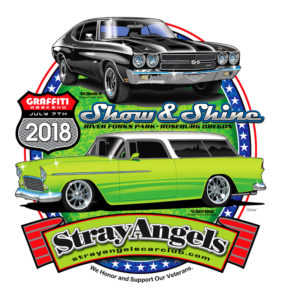 July 7 – Roseburg: The Stray Angels 36th Annual Show-n-Shine is Saturday, July 7th at River Forks Park, 380 River Forks Park Road.
July 13-15 – Portland: The 58th Annual Rose Cup Races featuring the Pirelli World Challenge is Friday, July 13th to Sunday, July 15th at Portland International Raceway, 1940 N. Victory Blvd.
July 15 – Forest Grove: The Forest Grove Concour d'Elegance is Sunday, July 15th from 8:30am to 4:30pm at Pacific University.
July 19-22 – Brownsville: The 2018 Rally on the River is Thursday, July 19th to Sunday, July 22nd on the Calyapoya River.
If would like to add a show or an event to our calendar please email the information to: tnewey@oregoncarculture.com